Circular with ceramics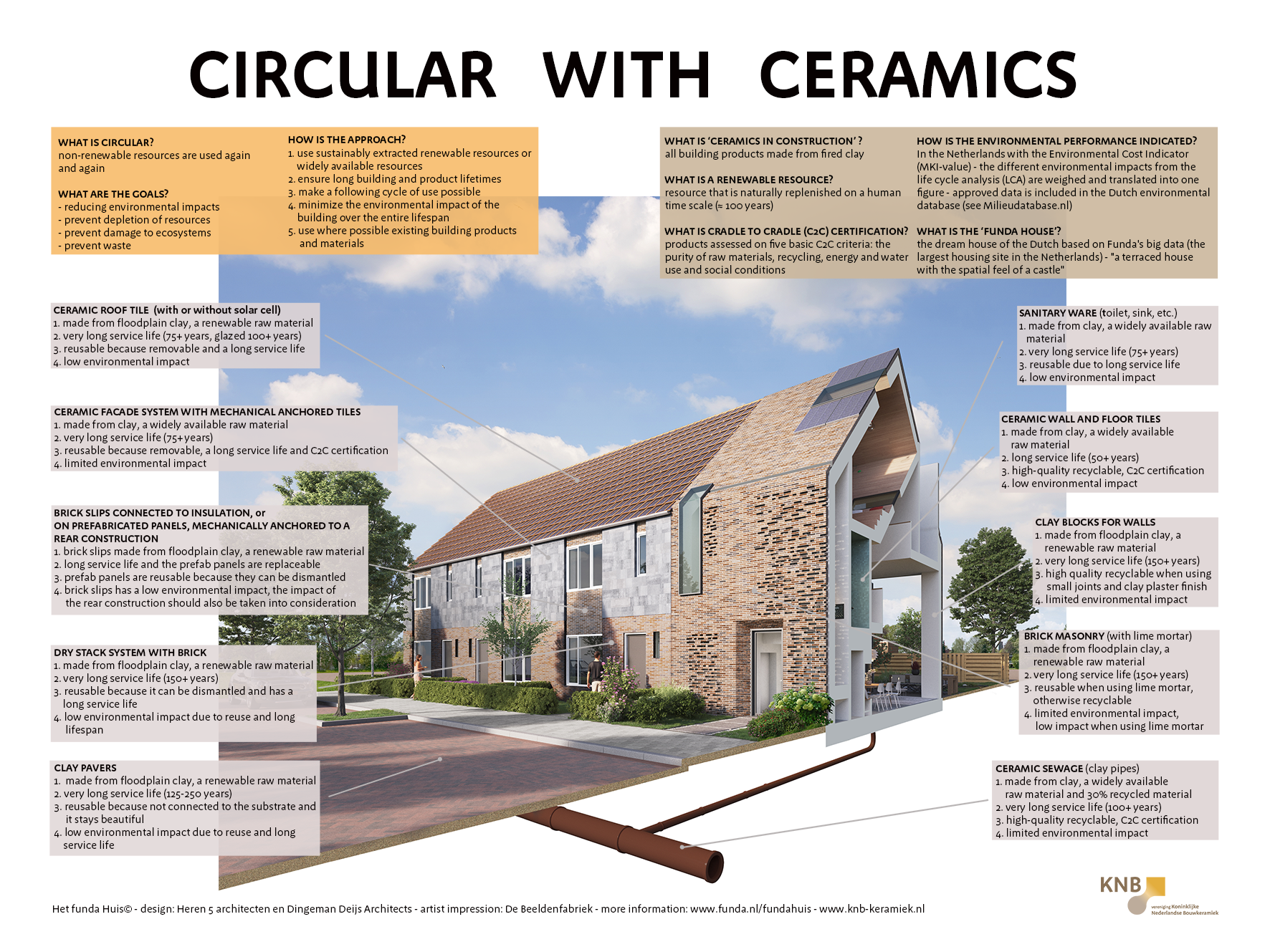 The Royal Association for Building Ceramics in the Netherlands (KNB) presents a poster entitled 'Circular with Ceramic'. The visualization succinctly shows the many possibilities for fired clay products in the circular economy.
The poster has also been published in Ziegel International. 
(Publication of the Brick and Tile Industry international).